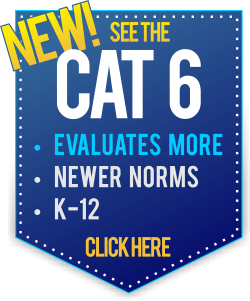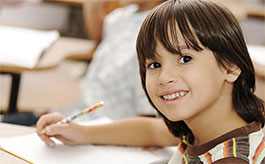 The California Achievement Test, CAT E/Survey (Grades 4-12), is a nationally normed standardized test normed in 1986 that measures achievement in the areas of Reading, Language Arts, and Math.
It meets most states' requirements for an annual assessment for homeschool and private school use. This is a Core Battery/Survey Edition and takes approximately 2½ hours to administer.
NO BACHELOR'S DEGREE REQUIRED!
CAT E/Survey Test Kit (Test & Prep)
Grades 4-8
CAT E/Survey Test Only
Grades 4-12
The CAT Evaluates:
Vocabulary
Comprehension
Language Mechanics
Language Expression
Math Computation
Math Concepts and Applications
Administration and Completion
| Administration: | Completion Time: |
| --- | --- |
| Grades 4–12 (Levels 14–20) may be tested together. | Grades 4-12: 2½ hours |
Ordering the CAT E/Survey
Creating an online account is required for ordering standardized tests.
Only homeschooling families, homeschool groups, or private schools can order the CAT.
CAT orders usually ship within 24 hours unless you choose a testing week during check-out.
WHAT YOU GET: The price of a CAT covers the 30-day rental cost of the student test booklet, test administration directions, answer sheet, basic shipping to you, scoring, and posting the test results.
Ordering Steps for individual standardized tests.

Returning paper booklet tests.

Scoring policies, services, & fees.

How to Fill-in a CAT Answer Sheet
California Achievement Test Kit – Test Prep & Test (Grades 4-8)
California Achievement Test – Test Only (Grades 4-12)
California Achievement Test – Test Prep Only (Grades 1-8)