Chat with a specialist
How to Order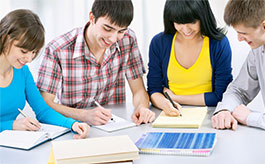 The TerraNova 2, also known as the CAT 6, is the newest form of the California Achievement Test available for homeschool testing. It is a nationally-recognized, norm-referenced test that meets most states' annual testing requirements. The TerraNova/CAT 6 was normed in 2005, and replaces the CAT 5. It provides a series of tests that are easy to administer, stimulating to take, and most importantly extremely accurate in their assessment of student achievement. This test is the updated CAT 5. TerraNova 2/CAT 6 tests can be purchased by homeschools, private schools (on school letterhead) and public schools (on school letterhead). NO BACHELOR'S DEGREE REQUIRED!
TerraNova, Second Edition® (CAT 6), is now available from Seton in the following forms:
Complete Battery
Kindergarten
Level 10
Complete Battery Plus
Grades 1-12
Level 11-21/22
Survey Plus
Grades: 2, 3, 4, 6-12
Levels 16-21/22
The TerraNova/CAT 6 Evaluates: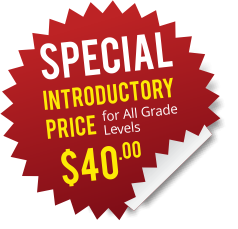 Reading
Word Analysis
Vocabulary
Language

• Usage
• Mechanics
• Spelling

Mathematics

• Computation
• Problem Solving and Concepts

Science
Social Studies
Administration and Completion Times

Administration:
K–3 (Levels 10-13) must be administered separately by grade.
Grades 4–5 (Levels 14–15) may be administered together.
Grades 6–8 (Levels 16–18) may be administered together.
Grades 9–12 (Levels 19–21/22) may be administered together.
Complete Battery Completion Times:
Survey/Plus Battery Completion Times:

Grade K (Level 10): 2 hours
Grades 1–3 (Levels 11-13): 3 — 5½ hours over 2 to 3 days
Grades 4–12 (Levels 14–21/22): 4½-5½ hours over 3 days

Grades 2–3 (Levels 12–13): 2½ – 4 hours over 2 days
Grades 4–12 (Levels 14–21/22): 4½ hours over 2 days
Note: These are approximate times. If you opt to do just the core portions of the test (Reading, Language, and Math), administration time will be substantially decreased.
Scoring Reports and Results

Scores available online in your user account within 2 weeks of the date we receive your returned testing materials.
Year-round machine scoring at our facility
Reports with norm-referenced scores: scaled, grade equivalent, stanine, and percentile ranks
Graphed achievement percentiles
Test score interpretation
Ordering and Return of Testing Materials

Orders must be placed at least 3 weeks in advance of the test date desired.
Per publisher requirements, you must complete a one-time End User Sublicense Agreement prior to product shipment. Tests can only be purchased by homeschools and other qualified users listed on the End User Agreement Form for the TerraNova/CAT 6.
Testing materials are rentals only and must be returned undamaged to Seton immediately after testing, unless special permission is obtained from Seton.
Damaged or lost materials will incur additional expense and will be charged to your credit card.
TerraNova 2/CAT 6 – Complete Battery w/Plus

TerraNova 2/CAT 6 – Survey w/Plus